Support: Malaysian Yoga Society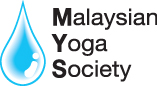 The Malaysian Yoga Society (MYS) was established as a mental and physical health oriented humanitarian organisation in November 2004. Founded by Master Manisekaran, the non-sectarian in nature, Malaysian Yoga Society is purely in pursuit of creating awareness and understanding of yoga as a science of holistic self-development for individuals in society through teaching practice and various related charitable activities for the underprivileged and socially disadvantaged. The Malaysian Yoga Society aims to do this through teaching and practice, and various other related charitable activities.
Malaysian Yoga Society pledges to further increase the awareness of yoga and to set up a yoga home for underprivileged children; where kids can go to regular schools and yet not miss out on comprehensive holistic yoga practices and lifestyle.